Welcome Message
We the Staff and Governors of St Nicholas' Primary School welcome you to have a look around our website to give you an insight into the life of our vibrant school community with a unique family atmosphere.
Our dedicated staff work tirelessly to provide our pupils with the best educational opportunities and pastoral care.
We are firmly committed to:
- the aims of the school,
- providing effective education for all our children,
- developing pastoral care in the school,
- establishing close links with the home, the parish and the wider community.
Please feel free to contact the school directly with any queries you may have or to book an appointment to visit on 02893351149
The Staff and Pupils of St. Nicholas' Primary School, proudly invite you to visit and experience the unique family atmosphere of our school.
Sports Day 2022
Congratulations to the girls and boys who received their Holy Communion on 21st May, 2022
More photos to follow in the May Newsletter!
For Prospective P1 Parents starting in 2022
Come along and view our state-of-the-art facilities and sample daily school life.
Individual visits can be made by appointment.
Please contact the School Office to arrange a suitable date and time.
We very much look forward to meeting you!
Click on the link below to
Register your interest - P.1 Enrolment for September 2022
Click below to view a Journey Through Primary 1
Today we celebrated Grandparents Day in our school. Check out the video below for a special message to all our grandparents.
Monthly Newsletters 2021-22

Congratulations to our 'Head Girl' and 'Head Boy' for 2021-'22!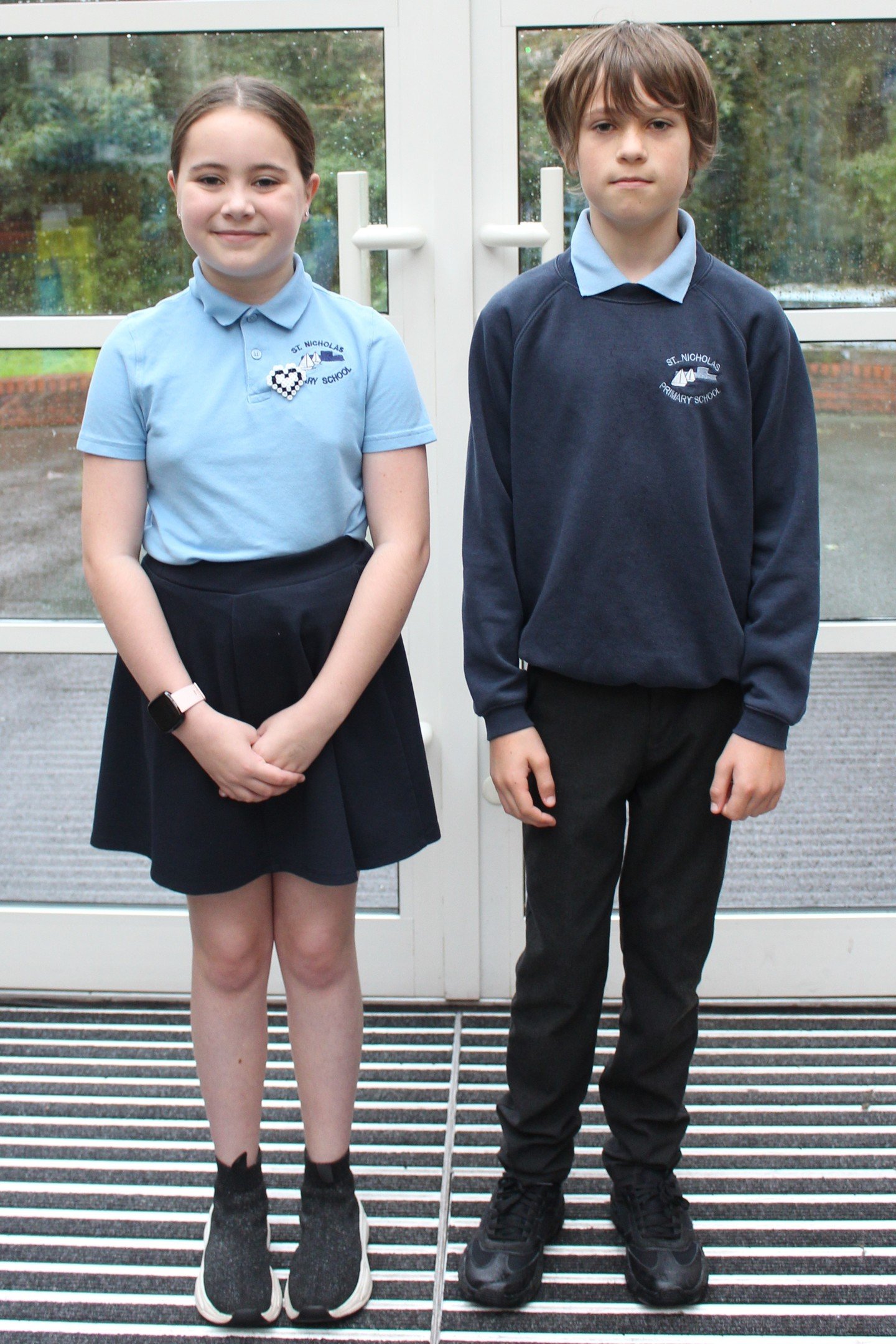 Well done to our P.5 Amazing Artists!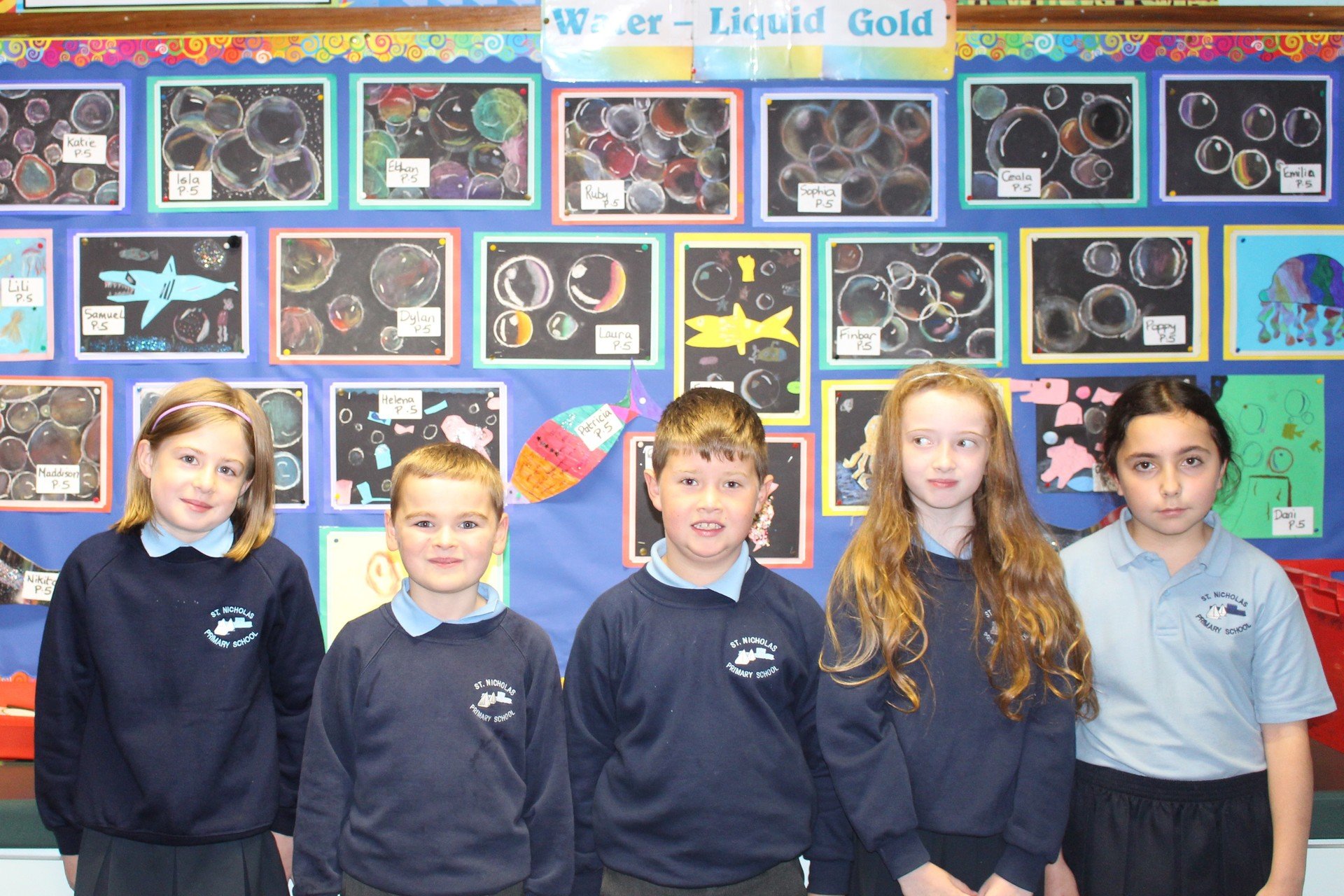 Good luck and best wishes to our wonderful P.7 pupils of 2020-21 as they move to the next phase in their lives.

Enjoy the

SW

AY by P.7 2020-21
Digital Schools Award Press Release
St. Nicholas' PS in Carrickfergus has been recognized this week with the
'Digital Schools Award for Northern Ireland.'
Click here for more information on Digital Schools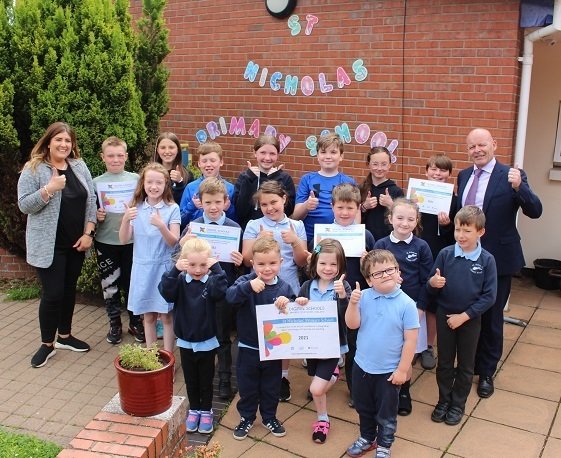 Monthly Newsletters 2020-21 School Year