Many thanks to all those who contributed the the St. Vincent De Paul Hamper Appeal this Christmas!
All hampers were collected today (14/12/21)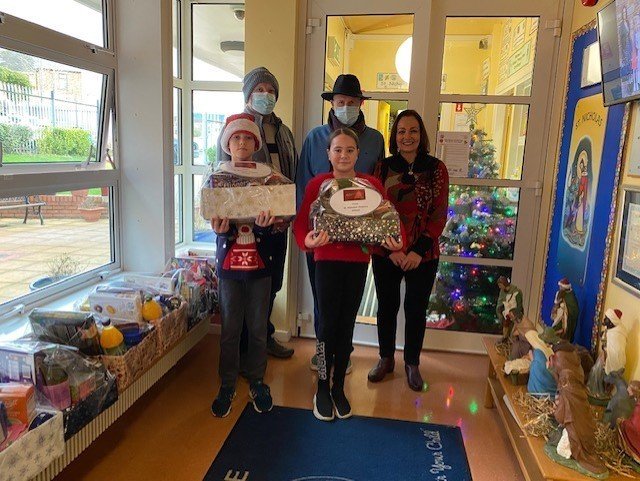 A huge 'Thank You' to all those who donated towards the Christmas Hamper Appeal for St. Vincent De Paul! They were presented on 11th December by the Head Boy & Head Girl!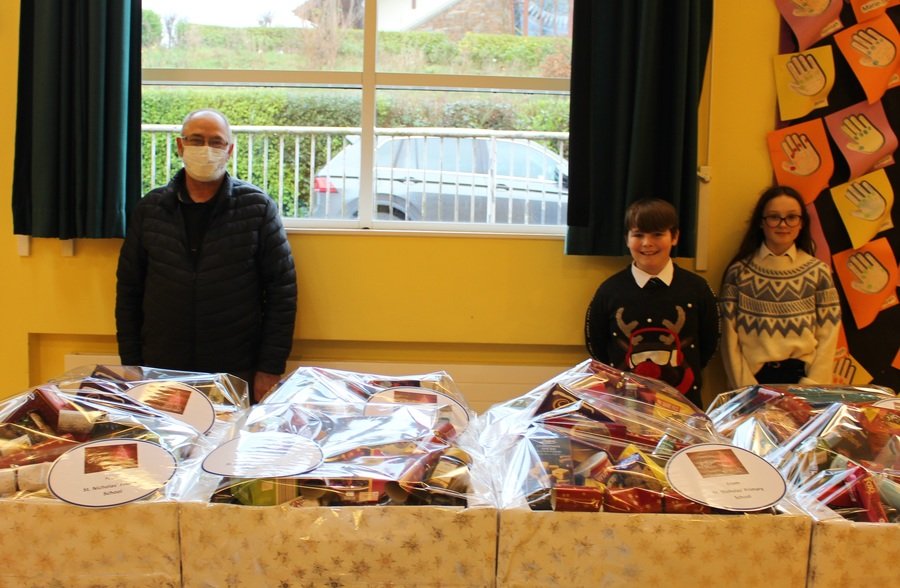 Merry Christmas Everyone! Home for Christmas presented by P.4-7
A huge thanks to all of the children who participated in the Christmas Jumper Appeal for the Simon Community. Amanda was presented with a cheque for £200 on Tues. 14th January 2020.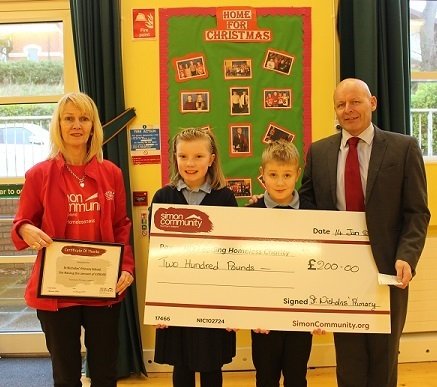 Well done to all of the girls and boys on two super performances!
Merry Christmas and a Happy New Year from staff and pupils!
P1-3 Christmas Show - A Wriggly Nativity
P4-7 Christmas Show - Home for Christmas